October 31, 2023
Tech Center graduates asked to complete survey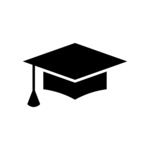 Graduates of the Kent Career Tech Center are asked to give the state of Michigan an update to how their education has brought them to where they are now.
2023 graduates eligible to participate should log-in with their personal 16-digit PIN that was emailed to them at the Student Follow Up website or take the survey on this KCTC Google form. The survey should take less than three minutes to complete.
Completion of the form helps KCTC secure state and federal funding for future programs and students. Former students who complete the form are also eligible to win one of five $100 Amazon gift cards. The drawing will take place in January 2024.
Anyone with questions should email KCTCfollowup@kentisd.org or call 616.365.2380.