Talent Transcript
We now offer students a Talent Transcript. Think of it as your talent profile. It lays out your academic achievements at KCTC, plus other valuable accomplishments like certifications, leadership activities, attendance record, and technical and employability skills - all important to colleges and employers. In fact, these "extras" are often the key to help you get that job or college placement.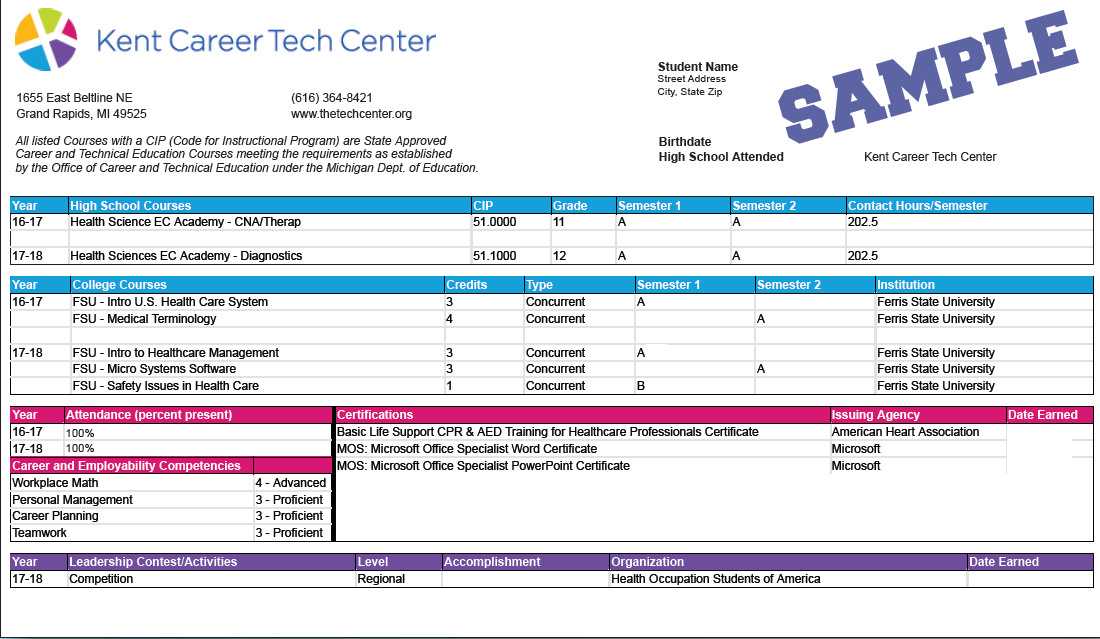 Session times

1st Session: 6:55 - 9:10
2nd Session: 9:15 - 11:30
3rd Session: 12:00 - 2:15
Student Quotes
"There are different programs, careers and opportunities here, including businesses and careers I never thought of. This place is so much more than I knew."
"It's been a huge benefit to me -- you can actually see yourself at work in a career."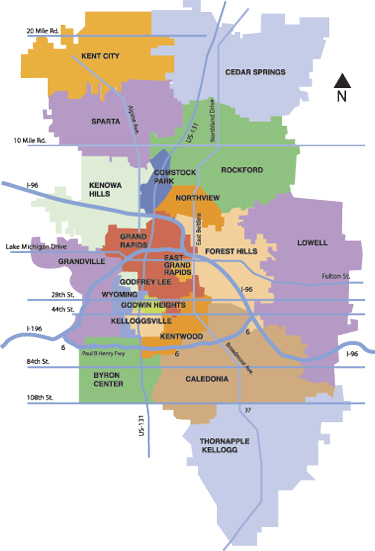 Our Districts
Forest Hills Public Schools
Godfrey Lee Public Schools
Catholic Diocese of Grand Rapids
Calvin Christian Schools