College Resources
There's a lot to think about when choosing a college, but there are many resources available, these sites provide information on an array of topics and can help guide you as you research colleges and apply for financial aid. Contact one of our KCTC counselors; David Moncada, Angie Pulera or Lara Roessler if you have more questions.
College information to explore:
Financial Aid Information
​FAFSA stands for "Free Application for Federal Student Aid". What does that mean for you? Free money!
​The FAFSA is used by colleges and universities to determine how much help you need financially. Most schools require you to fill out the FAFSA to be eligible for any of their scholarships as well, even those that aren't need based (like academic scholarships, for example).

Free Application for Federal Student Aid
Studentaid.gov Prep for College Checklist
Kent Career Tech Center Talent Transcript Request
Talent Transcript
We now offer students a Talent Transcript. Think of it as your talent profile. It lays out your academic achievements at KCTC, plus other valuable accomplishments like certifications, leadership activities, attendance record, and technical and employability skills - all important to colleges and employers. In fact, these "extras" are often the key to help you get that job or college placement.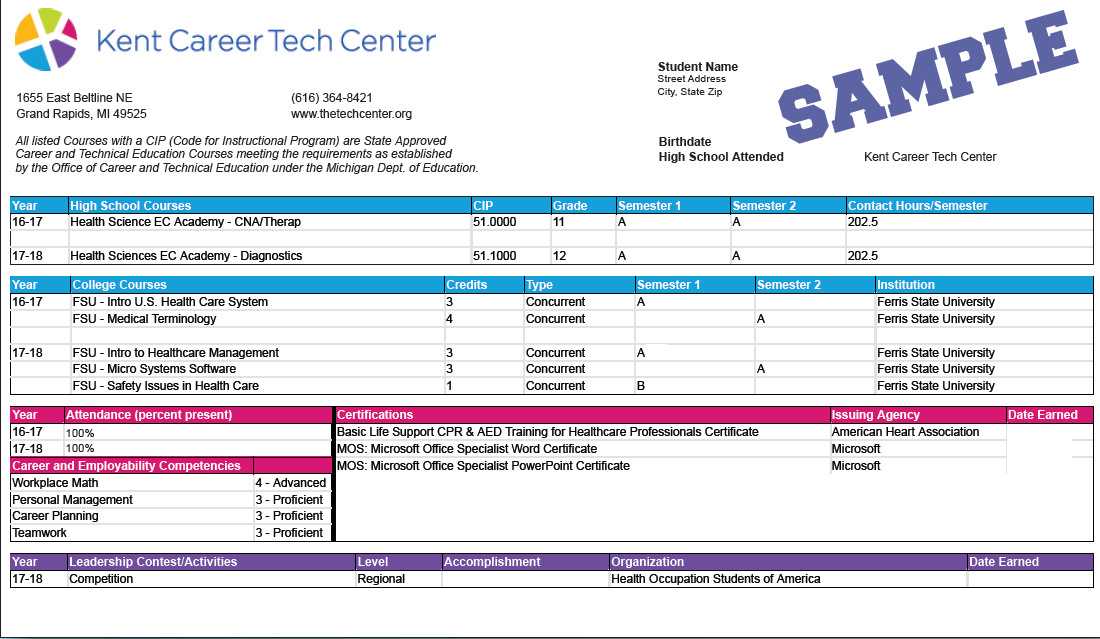 Session times
1st Session: 6:55 - 9:10
2nd Session: 9:15 - 11:30
3rd Session: 12:00 - 2:15
Student Handbook
Student Quotes
"There are different programs, careers and opportunities here, including businesses and careers I never thought of. This place is so much more than I knew."
"It's been a huge benefit to me -- you can actually see yourself at work in a career."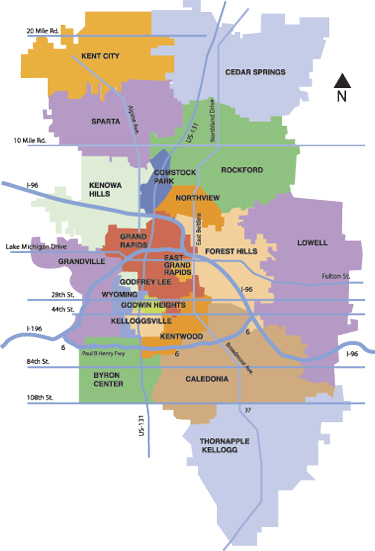 Our Districts
Forest Hills Public Schools
Godfrey Lee Public Schools
Catholic Diocese of Grand Rapids
Calvin Christian Schools