First Year IT Instructors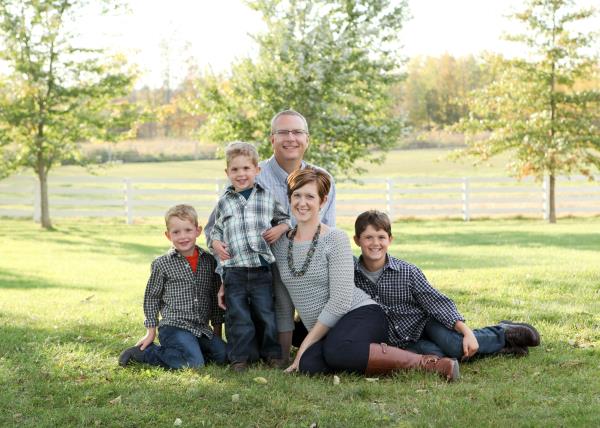 Have you ever thought for a moment about how connected you are to the world and the people in it? If you need to know something, that answer is just a Google search away. Want a pizza? You can find a place and an online review in seconds.
What makes all this possible? The world's largest network, the Internet. Computer networks and how they work fascinate me. I love building networks for people to help them with their businesses, their jobs, communication, and enjoyment.
My students are currently involved in:

A+ Certification/IT Fundamentals Certification/Microsoft Technology Associate Certifications
Building computers
Building computer networks
Installing servers
Installing OS
Mobile Devices
Printing
Virtualization
Installing structured cabling
Network Permissions
Security
Troubleshooting networks
Project-based learning
Teamwork and problem solving
Project management
Professional Credentials

Master of Business Administration – Western Michigan University
Bachelor of Business Administration – Western Michigan University
Microsoft Certified Systems Engineer
Teacher Leadership Academy
Michigan Professional Teaching Certificate
Michigan Vocational Authorization
Cisco Network Academy Instructor/Comptia Academy
Business/Industry Experience

Independent Contractor work designing, building, and troubleshooting networks for small business
Taught Microsoft Networking classes for M-TECH
Worked with WMU Accounting and Finance professors on research projects
Personal
I enjoy spending time with my family. My wife and I have 3 kids and a dog. We live in Rockford and like going to parks, concerts, and sporting events. I also like to play golf and will always be a fan of the Detroit Lions and the Michigan State Spartans. I gain personal satisfaction out of helping young people find and develop their talents.
Any Questions? Please e-mail me at: joelake@kentisd.org
Professional Organizations

CISCO Networking Academy Instructor
Industry Experience/Background

Zeeland Public Schools - Computer Technician
Central Michigan University – Computer Technician
Design Craftsmen – Computer Technician/Help Desk
Holland Public Schools – Business/Technology Education Teacher
Education

Central Michigan University
Bachelor of Science in Business Education
Masters in Learning, Design, and Technology

Industry Experience / Background
ADAC Plastics – IT Intern - 4 years
Iserv Internet – Service Technician – 7 years
West Michigan Academy of Environmental Science – Teacher and Technology Director – 8 years
Education

Aquinas College Bachelor's degree in Computer Information System
Aquinas College Master's in Education