Real Life, Real Learning.
Get ready to experience an entirely different way of learning. Kent Career Tech Center takes project-based learning to a whole new level. By integrating the learning environment with real-world applications, we arm students with knowledge and experience they can apply directly to college and career. Get started here!
Follow Up Survey Link
Click this link if you have been contacted via email or phone call and asked to complete the follow up survey for Kent Career Tech Center. https://www.surveymonkey.com/r/7CRPZ7R
Upcoming Events
Upcoming Events

‹

March

2019

›

S
M
T
W
T
F
S
1
2
3
4
5
6
7

Mar 7

Community Open House

HomePage

8
9

Mar 9

11:00 AM to 1:00 PM

HSECA GVSU Biomed Open House

HomePage

Check out our Biomedical Technology program downtown Grand Rapids at the GVSU Cook DeVos Center for Health Sciences.

Find us at 301 Michigan NE, Grand Rapids, on the 4th floor, room 477.

In the Biomed program students get started on a college degree with lab time, clinical experience and more. They also can earn up to 7 free college credits and get to take exciting field trips, do experiments, special projects, go on job shadows and participate in clinical rotations with real healthcare professionals.

This program is a great stepping stone for any student interested in a future as a geneticist, biologist, engineer, research scientist or other health care professional!

10
11
12

Mar 12

5:30 PM to 7:00 PM

HSECA Downtown Market Open House

HomePage

13
14

Mar 14

Criminal Justice Apps are Due

HomePage

These applications are available via our website and are for enrollment in the Criminal Justice program for the 2019-2020 academic year.

6:00 PM to 8:00 PM

Aviation Open House

Gerald R Ford Airport, KCTC Building

HomePage

Come out to the KCTC Aviation Center Open House to learn more about the Aviation Maintenance and Aviation Electronics programs!
We're located at Ford International Airport in our own hangar complete with real planes, a jet engine, a helicopter and the tarmac right outside our door.

Our two programs offer unique experiences high school students can't get anywhere else. Our students gain knowledge, skills and hands on experience with real aircraft and systems. They also gain business connections and amazing job leads.

Employers recruit directly from our program! In fact, General Atomics, an aviation company from California, will be on site at this event recruiting current students and talking with you about career opportunities!

** Our driveway can be easy to miss. To find us, go in the airport's main entrance, take the first right onto Van Laar Drive and you'll see us straight ahead.

15

Mar 15

End of 3rd Quarter

HomePage

16
17
18
19
20
21
22
23
24
25
26
27
28
29

Mar 29

No Classes-Spring Break

HomePage

30

Mar 30

No Classes-Spring Break

HomePage

31

Mar 31

No Classes-Spring Break

HomePage
Follow the headlines to get all the KCTC stories delivered right to your inbox!


We are a KSSN site!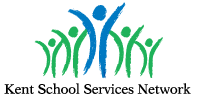 Contact Gary Moline or Lara Roessler