Real Life, Real Learning.
Get ready to experience an entirely different way of learning. Kent Career Tech Center takes project-based learning to a whole new level. By integrating the learning environment with real-world applications, we arm students with knowledge and experience they can apply directly to college and career. Get started here!
2021 Summer Camp Registration is Open!
Check out all our exciting Summer Camp options and enroll today at the link below.

See Kent ISD's COVID-19 Regional Student Program Dashboard for cases specific to Kent ISD programs including but not limited to Kent Career Tech Center, Great Start Readiness Program, Kent Innovation High and others. Numbers are updated as new cases are identified.
Follow the headlines to get all the KCTC stories delivered right to your inbox!


We are a KSSN site!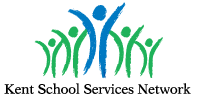 Contact Gary Moline or Lara Roessler