About Pharmacy Technician
The Pharmacy Technician program is intended for students that would like to become a pharmacy technician, intend to pursue an advanced degree in pharmacy, or are planning to work in virtually any healthcare career that has contact with medications. It introduces students to all phases of the pharmacy field including actions and uses of hundreds of common medications, the operation of a 21st century pharmacy, and the professional skills necessary to succeed in healthcare. At the end of the program students will take the Pharmacy technician Certification Exam, the nationally recognized industry certification required to become licensed.
Content Areas
Applied Anatomy & Physiology
Medical Terminology
Infection Contro/Patient Safety
Legal and Biomedical Ethics
Employability Skills and WorkBased Learning
Drug Regulation and Control
Basic Biopharmaceutics and Factors Affecting Drug Activity
Prescriptions
Drug Classifications and Actions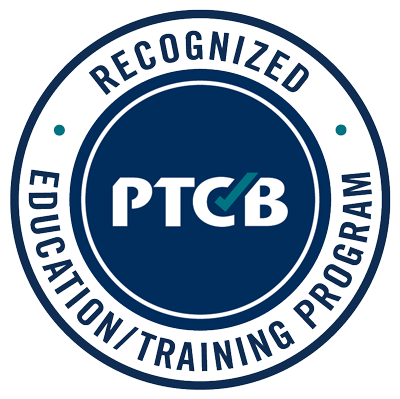 Program Highlights
Earn Your Pharmacy Tech Certification
At the end of the program students may take the Pharmacy Technician Certification Exam and become a Certified Pharmacy Technician (CPhT), the nationally recognized requirement to become licensed

Prepare Medications like a Pro
Students learn to prepare medications ranging from ointments to IVs in a realistic pharmacy setting

Earn College Credit
Articulated credit with local colleges is available to eligible students who complete this program. Talk with your school counselor and instructor for more details.
Check out these related programs!