Carolyn Blake, Instructor
Carolyn Blake is an instructor in the Diagnostics program. Carolyn is an ASCP certified Medical Technologist who transitioned from hospitals to teaching for Kent ISD in 2008. She worked in a variety of hospital and for-profit laboratories in the Chicago/NW Indiana region prior to relocating to Michigan, including 8 years as the Director for Laboratory and Respiratory Care Services. She was also an adjunct instructor for Indiana Unversity NW and South Suburban Community College.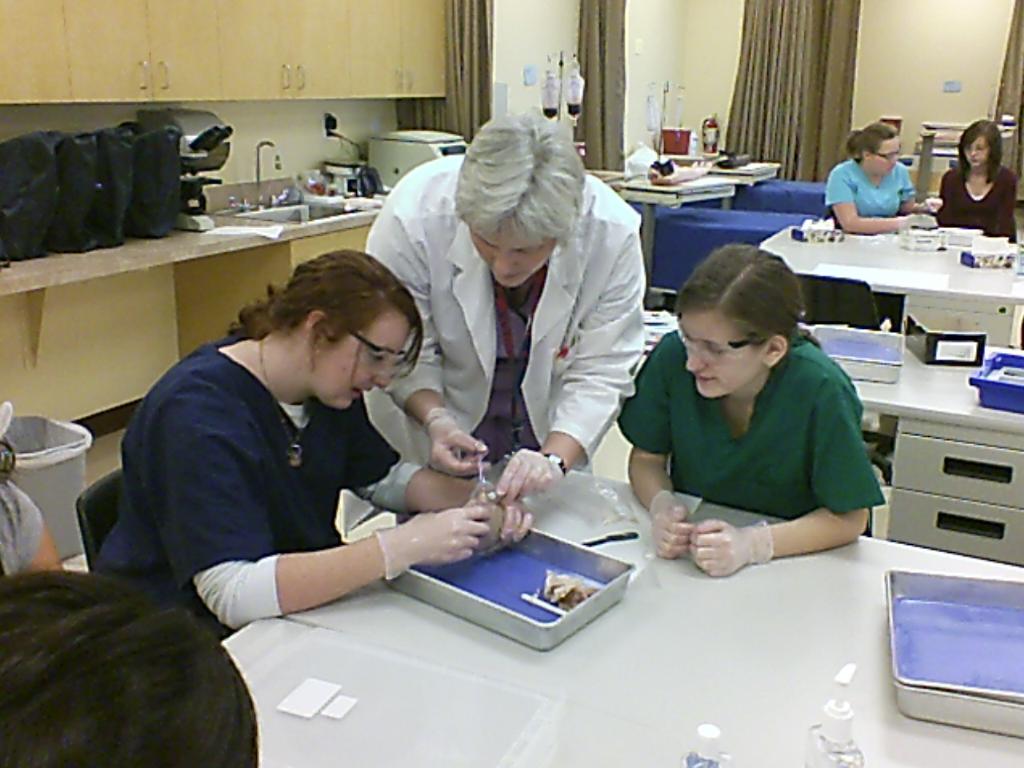 According to Carolyn, "The best thing about teaching Health Careers is being able to bring my experience as a laboratory professional to the classroom." She states that "students may not know of the diagnostic professions as a career choice unless they have had a medical test experience such as an x-ray, blood draw, or an ecg." Carolyn also thinks that "regardless of what future health career is being considered, it is important to know who is part of your professional health care team."
A self-professed "life long learner", Carolyn obtained a Master of Arts in Secondary Education from the University of Phoenix. She also achieved a Master of Public Health/Healthcare Administration degree from Benedictine University, and a Bachelor of Science in Medical Technology from Northern Michigan University. Most recently Carolyn completed a post-baccalaureate certification in Molecular Laboratory Diagnostics from Michigan State University. In addition to teaching for HSECA, Carolyn is an adjunct instructor for Davenport University and Ferris State University and a laboratory consultant for Healthcare Strategies.