James Swenson
I started teaching welding at the Tech Center in the fall of 2018. Before coming here, I was a paraprofessional in the welding program at the Newaygo County Career Tech Center for seven years. I am also currently an adjunct faculty member for Muskegon Community College.
Industry experience/background
I joined the workforce immediately after high school, working in the construction and welding industry for most of my adult life.
I recently attended Muskegon Community College as a nontraditional student, then moved on to Ferris State University and completed my bachelor's degree in December 2018.
My favorite things about the Tech Center and teaching
Teaching at KCTC has been an eye-opening experience to see the great programs offered here. It's amazing to see the quality in the programs offered. I love working with the students. Seeing them understand and get excited about what I have been working on with them is the best reward for me.
Fun Facts About Mr. Swenson
I enjoy outdoor activities including hunting, fishing, golfing, and working in the yard.
I have a wonderful wife, Cheryl. We have two sons, Ryan and Lance, who is married to Kara. I am also a grandfather to Lance and Kara's 2-year-old daughter, Elena.
Kurt Goodman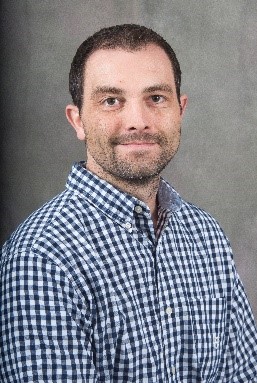 I came to the Tech Center in the fall of 2018 to teach first year Mechatronics. When the Welding Technology program began in 2019, I started teaching both!
I started working in education as a paraprofessional in the Welding Technology program at Mecosta Osceola Career Center. Then I became a teacher at Montcalm Area Career Center. I worked there as a Welding Technology Instructor for seven years. During that time, I also taught as an adjunct Welding Instructor for Montcalm Community College. Then, I worked full time with Montcalm Community College, as an Advanced Manufacturing Technology Coordinator prior to coming to KCTC.
Industry experience/background
I worked for Davis Construction as a Welder for seven years, while attending college. Upon graduation, I worked for three years as a Welding Engineer at Challenge Manufacturing, an auto supplier of stamped and welded sheet metal components. While there I was responsible for
Automation weld process improvement
Weld quality
Standardization of equipment and consumables
I attended Ferris State University and Western Michigan University and earned degrees in:
Associates Applied Science – Welding Technology (Ferris State University)
Bachelors Applied Science – Welding Engineering Technology (Ferris State University)
Special professional interests

Welding Automation process improvement
Welding Inspection
Favorite Things About the Tech Center and Teaching
I love giving students the opportunity to gain skills they can apply toward the achievement of a long-term career. I like doing this work at KCTC because of the dedicated staff, who truly care about the success of their students.