James Swenson
I started teaching welding at the Tech Center in the fall of 2018. Before coming here, I was a paraprofessional in the welding program at the Newaygo County Career Tech Center for seven years. I am also currently an adjunct faculty member for Muskegon Community College.
Industry experience/background
I joined the workforce immediately after high school, working in the construction and welding industry for most of my adult life.
I recently attended Muskegon Community College as a nontraditional student, then moved on to Ferris State University and completed my bachelor's degree in December 2018.
My favorite things about the Tech Center and teaching
Teaching at KCTC has been an eye-opening experience to see the great programs offered here. It's amazing to see the quality in the programs offered. I love working with the students. Seeing them understand and get excited about what I have been working on with them is the best reward for me.
Fun Facts About Mr. Swenson
I enjoy outdoor activities including hunting, fishing, golfing, and working in the yard.
I have a wonderful wife, Cheryl. We have two sons, Ryan and Lance, who is married to Kara. I am also a grandfather to Lance and Kara's 2-year-old daughter, Elena.
Jordan Sund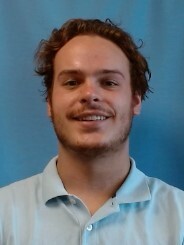 I am new to teaching at KCTC, after previously working as a welder. I graduated from Kenowa Hills High School in 2020 and went to the KCTC welding program and machining program. Due to Covid, I had a rough start to adulthood, but I pushed through and excelled in the workplace. After working for a few years, a teaching position found me. I am currently on my way to continuing my education as I'm completing my bachelor's degree. I enjoy camping, the outdoors and my lovely girlfriend. I can't wait to see what I can offer KCTC as I gain more experience and knowledge.
Erik Dedenbach
I'm an Eagle Scout/Scout leader and played collegiate sports. I paid for college as a Resident Advisor at Ferris State University and as a sous-chef.
I have also made two dives down to the Cedarville shipwreck in the Straits of Mackinaw.