Alana Albarran, Teacher Academy Instructor
Bio forthcoming...
Laura Castle, Teacher Academy Instructor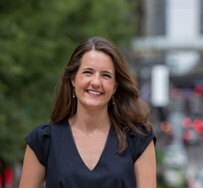 Laura Castle has been a teacher and administrator for over twelve years. Laura began her career teaching students in underserved communities as a member of Teach for America, teaching high school English in St. Louis, Missouri, and later middle school in Gary, Indiana. Laura then served as Director of School Culture and Director of Instruction at a K-8 school in Chicago. These experiences motivated her to pursue a master's in educational leadership at the Teachers College at Columbia University, and in 2013 she was hired to be the founding principal of a K-8 public charter school on Chicago's southwest side.
Laura moved to Grand Rapids with her family in 2019, and is pursuing her doctorate in Educational Leadership at Michigan State University. She is passionate about developing the next generation of excellent teachers, and is excited to share her experience with KCTC students.
Alan Freudigmann
Bio forthcoming...
Adrianna Lynn, Teacher Academy Instructor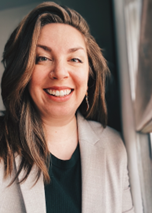 Adrianna Lynn has been in the field of education for 8 years where she has held a variety of roles including Reading Interventionist, Department Chair and Instructional Coach. She is an Urban Teachers Alumna. As a first generation college student, she had the honor of graduating from The Johns Hopkins University School of Education where she received her Masters degree in Secondary ELA and Special Education K-12. Previously, she worked as a Social Worker.
Currently, she is a member of The Michigan Teacher Leadership Collaborative, a policy fellowship that advocates for equity in education across Michigan school districts. Adrianna also works for American University where she assists in training new teachers in high-need areas.
High quality teacher preparation is an important and personal topic for Adrianna. She is eager to share her experiences with students and prepare them for the career she has come to love in education.