Laurie Fernandez
Professional Organizations
BPA Lead and Computer Programming Advisor

Industry Experience / Background
East Grand Rapids Public Schools – Computer Technician and Video Game Programming Teacher
West Michigan Academy of Environmental Science – Computer Teacher
Lockheed Missiles and Space Co. – Computer Programmer

Education
Grand Valley State University, Allendale, Michigan
Bachelor's Degree in Computer Science/Mathematics
Secondary Education Certification
Calvin College, Grand Rapids, Michigan
Master's Program Learning Disabilities
Grand Rapids Community College, Grand Rapids, Michigan
Computer Classes in Graphics Design
Ferris State University, Big Rapids, Michigan
Occupational Certification
Michigan State University, East Lansing, Michigan
Master's in Educational Technology
Personal
Married 36 years to Larry Fernandez, Data Systems Engineer, Amway
Daughter, Theresa Fernandez, Valdosta, Georgia, Graphics Designer
Son, Nicholas Fernandez, Chicago, Illinois, Chemical Engineer at ERM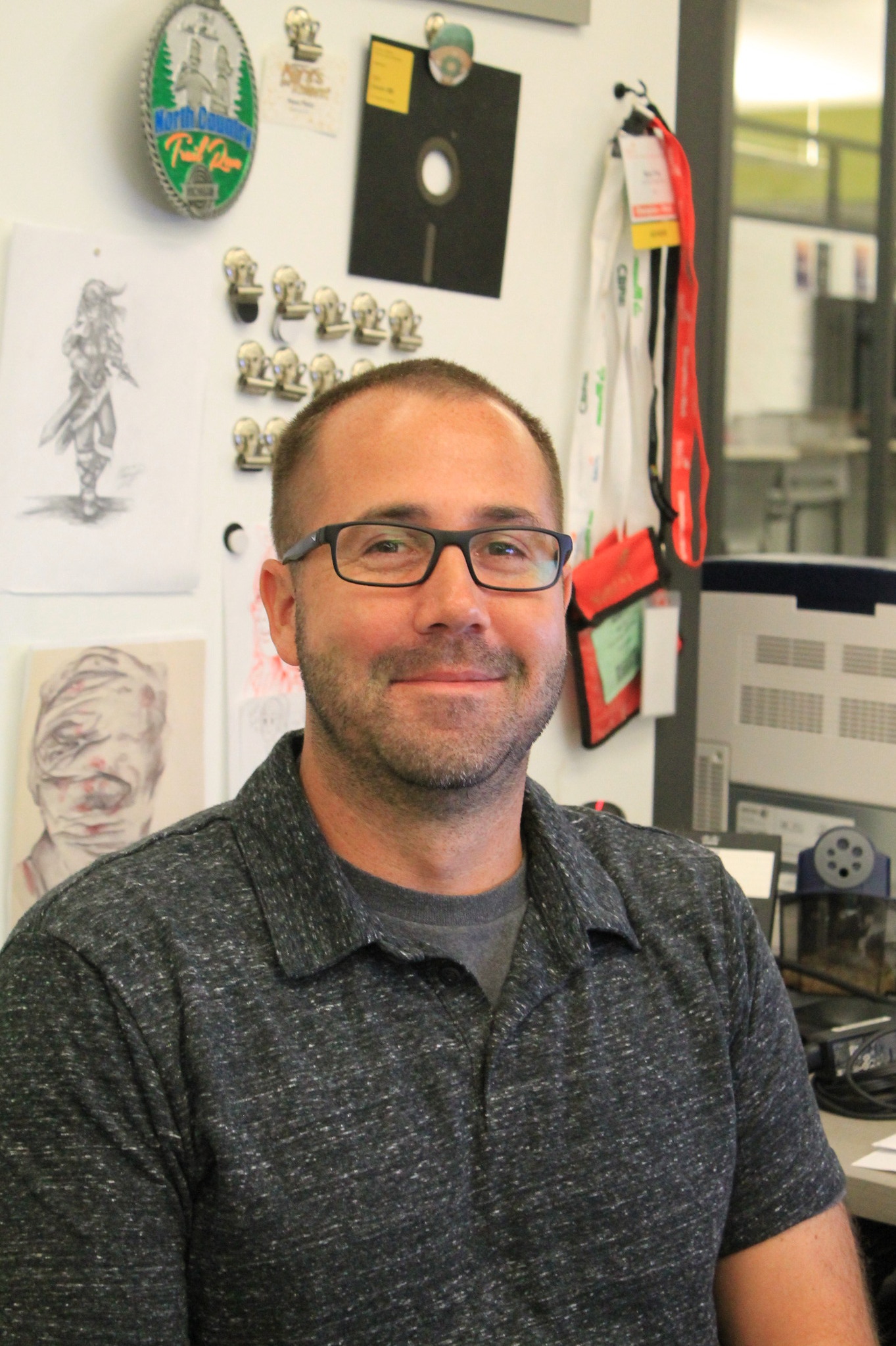 Marc Petz
Hello! I'm Mr. Petz the 3D Modeling and Animation instructor. I was very excited to come to the Tech Center in the fall of 2016, after working in the field of 3D animation and visual effects for several years in addition to the IT industry for a railroad company. I really like sharing my media knowledge and artistic passion with students. I love watching them grow and develop in this field that can do such incredible things.
Contact
Email: marcpetz@kentisd.org
Phone: 616-364-8421 ext. 3616
Industry Experience
My background industry experience includes:
Freelance artist
Adjunct Instructor at Ferris State University in digital animation and game design
Adjunct Instructor at Grand Rapids Community College
3D animation and VFX artist
Work with Yeti CGI
Owner of Kid Tales digital media company
Published work accepted into Siggraph
Published illustrator
Communication/IT (railroad)
Education
I also hold several degrees, certifications and licenses:
Master's in Business Administration from Cornerstone University
Bachelor's in Digital Animation and Game Design from Ferris State University
Associates from Grand Rapids Community College
Autodesk Certified 3ds Max User certificate
Comptia A+ certificate
Nuke (FXPHD) certificate
FCC General Operators License
Class A CDL License
About Information
There is often much excitement around 3D animation and game design, and it can be easy as a teacher to be passionate about helping the students discover their skills and potential. My true passion is guiding the students to use their newfound abilities to make a difference in the community.
Family
My wonderful wife, Amy
Children: Ethan, Emma, Ava, and Samuel
Pets
Cats: Fuzz, Pedro, and Zoe.
Hobbies
Animation and Visual FX
Learning
Camping and traveling
Guitar and music
Running - Marathons and shorter distances
I play hockey!
Favorite Vacation
Our favorite family spot each year is in Pentwater at the State Park
Czech Republic, Austria, and Germany for my Master's study
Favorite sports team
As a family, we enjoy the University of Michigan because of our daughter Ava
who spent time at the hospital with her congenital heart defects (CHD).
Of course the Red Wings!
Interesting fact
2005 Pro Jetski 1200 stock national champion and a 6th place at the World Finals.
On Good Morning America
I had lunch with Prince William