Real Life, Real Learning.
Get ready to experience an entirely different way of learning. Kent Career Tech Center takes project-based learning to a whole new level. By integrating the learning environment with real-world applications, we arm students with knowledge and experience they can apply directly to college and career. Get started here!
2017 School Start Notice!
Kent Career Tech Center and all Kent ISD operated high school programs will begin classes for the 2017-18 school year on August 21, 2017. This includes Kent Career Tech Center and its satellite locations, Innovation High, MySchool@Kent, SuccessLink and Kent Transition Center.
While some Kent ISD school districts will not yet be in session, we encourage ALL students enrolled in our programs to attend starting August 21, to avoid missing valuable information and learning.
We're hoping to arrange transportation from local high schools to our programs. More details to come.
July 19, 2017
Snyder Signs Budget At Tech Center, and Takes Tour
June 2, 2017
Free Books for Students 'Means the World To Them'
Follow the headlines to get all the KCTC stories delivered right to your inbox!

Important Documents

We are a KSSN site!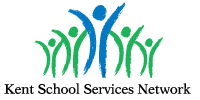 Contact Gary Moline or Lara Roessler