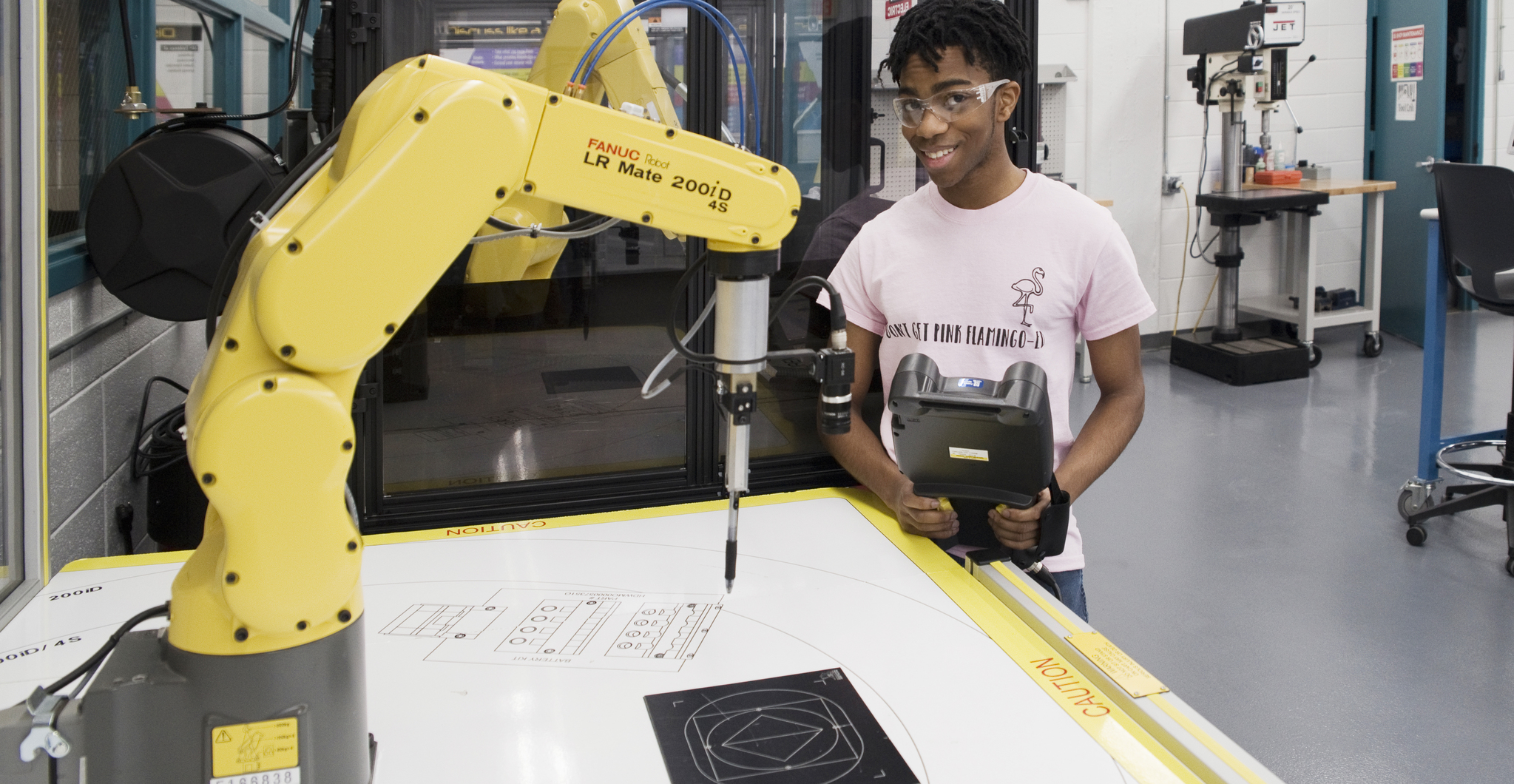 Mechatronics
About Mechatronics
High-tech robotics, advanced electronics and clean manufacturing are just a few of the areas covered. Mechatronics combines traditional fields of mechanical engineering, electrical engineering, IT and control systems. Careers in this field are high demand, high skill and high wage with a lot of advancement possible.
Key Highlights



Work with intelligent machines that can respond to their environment in real time
See how advanced robotic technologies play a role in local companies
Learn about related career opportunities in aerospace, biomedical, computer hardware/software, robotics, and telecommunications
Advanced Mechatronics:
A second year of Mechatronics is now availible to students who complete the first year

Mechanical + Electrical Systems Combined
ENROLL NOW!
Mechatronics is accepting new students for the 2020-2021 school year. Contact your high school guidance counselor for enrollment.