Donna Sanders, MHSA, BSN, RN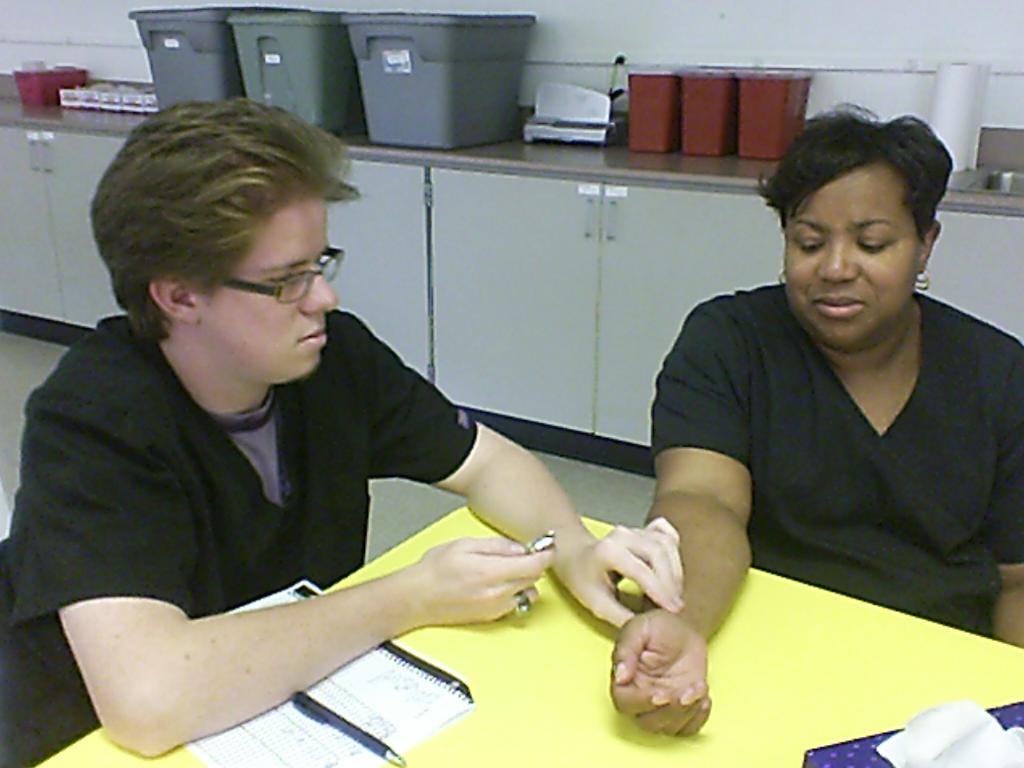 Donna Sanders teaches in the Sports Medicine and Therapies program. Donna is a registered nurse with 10 years of experience caring for patients in the ICU and 10 years of experience caring for students as a school nurse. Donna is a certified CNA trainer and has acted as a Clinical Skills Observer for the State of Michigan CNA certification program. Donna coordinates the CNA training component of the Therapeutic program.
According to Donna an important part of our program is "being able to give the students health care foundations in class and skills in the lab and then taking them on job shadows or other health projects where they get to use them."
Donna obtained a Master of Health Services degree from the University of Detroit-Mercy and a Bachelor of Science in Nursing from Oakland University.