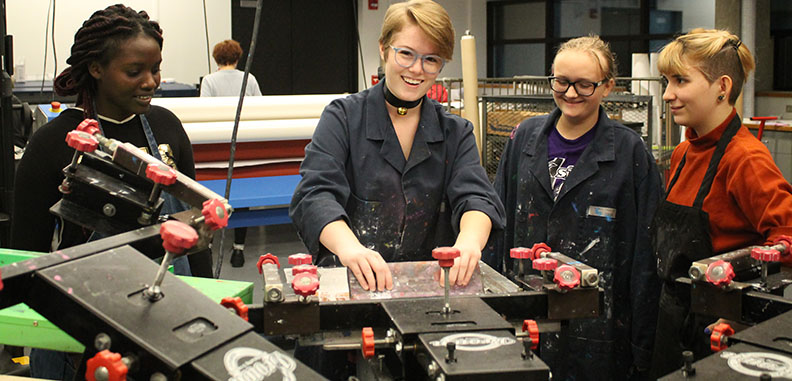 Graphic Communications
About Graphic Communications
Graphic Communications introduces students to digital imaging, layout and design electronic publishing and printing technologies. Students excited by visual arts, electronic art and technology may be a perfect fit for this program.
Key Highlights
Learn and do a range of graphics projects as you
Take creative ideas from conception to visual presentation
Learn color theory, layout and design, typography and printing
Design and create professional level logos, ads, t-shirts
Find out what it's really like to be a graphic artist and printing press operator
2021 Summer Camp Registration is Open!
Check out all our exciting Summer Camp options and enroll today at the link below.
ENROLL NOW!
Graphic Communications is accepting new students for the 2020-2021 school year. Contact your high school guidance counselor for enrollment.