Design Lab Students
In Their Words
One of the goals of Design Lab is to help students better understand themselves better and match their passions with future possibilities.
Students participate in individualized career exploration and each project seeks to connect students with options both in industry and possible future classes at Kent Career Tech Center.
After Design Lab
Students in Design Lab come from all across Kent County. We have students who attend public, charter, religious, and home schools. In Design Lab you will make new friends and explore different prespectives.
As a 10th-grade only class, students have a wide variety of options to choose from in their 11th and 12th-grade years. Most students go on to take another class at The Tech Center after Design Lab. The chart below shows in which classes students typically enroll.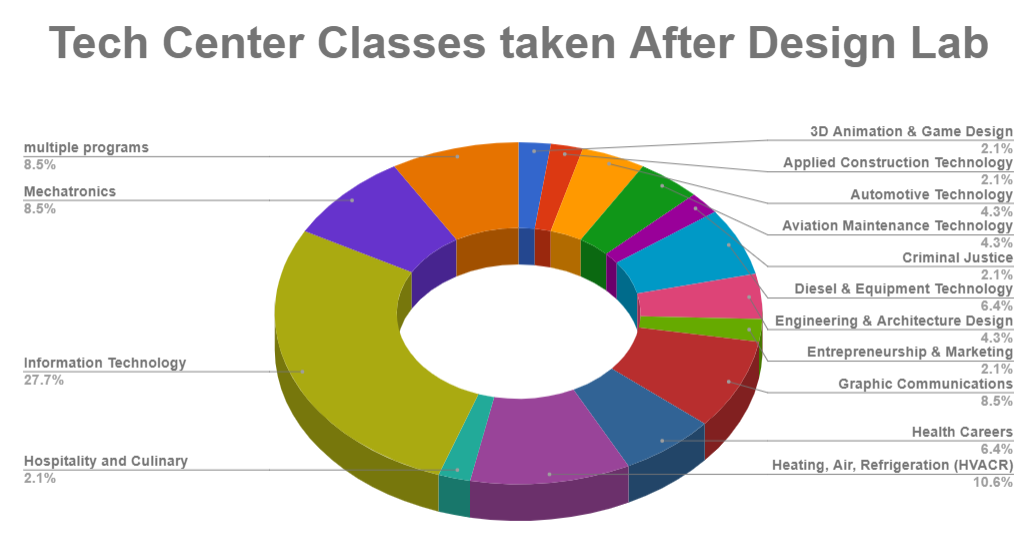 Design Lab is a 10th-grade only class. Students must successfully complete Algebra 1 (C-, 70%, or better) before beginning the class.
If you are interested, please apply at bit.ly/designlapapp