Hello I'm Mr. Jefts.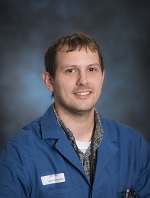 I have been teaching Automotive Technology 5 years.
This semester I am teaching Engines and Engine Performance.
Automotive Industry Credentials:
· A4 Suspension & Steering
· A5 Brakes
· A6 Electrical/Electronic Systems
· G1 Auto Maintenance &. Light Repair
· P2 Parts Specialist
Education Credentials:
· A.A.S. Automotive Service Technology Ferris State University 2008
· B.S. Technical Education Ferris State University 2013
Industry Experience:
· Technician Toyota Scion of Grand Rapids, MI - 3 years
· Senior Sales Associate - AutoZone - 3 years
Other Interests
· I am married and have two dogs.
· I enjoy bowling, billards, and being on my boat.
If you have any questions about the program email me at brianjefts@kentisd.org