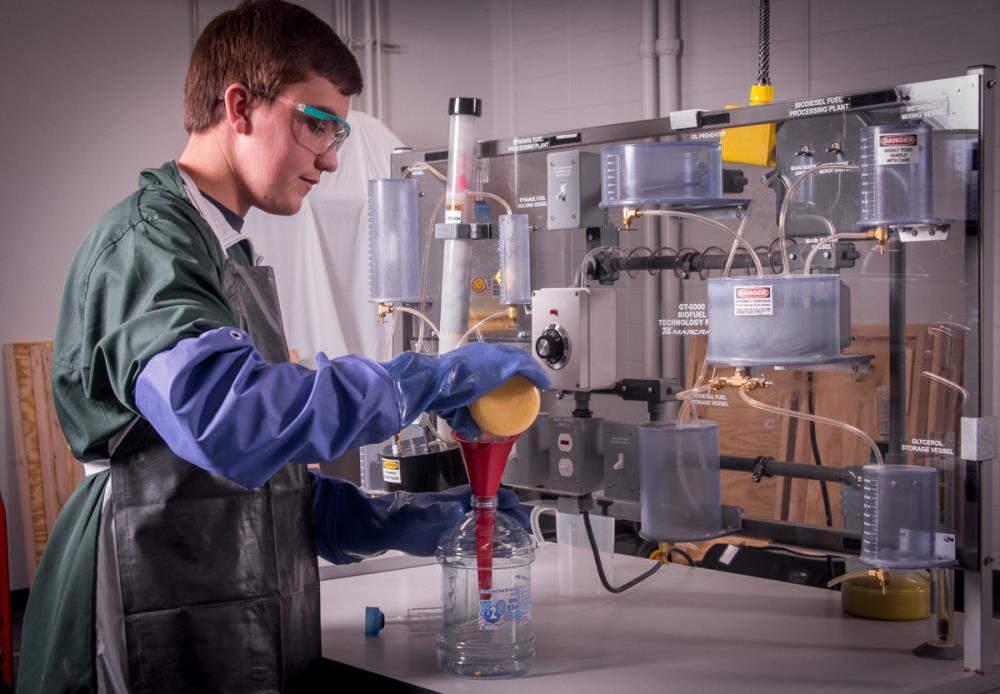 About Design Lab
Design Lab: STEM Career Exploration
Use your imagination and creativity to design solutions to real-world problems in this hands-on, technology-charged program just for 10th-grade students.
The class focuses on the relationship between science, technology, engineering, and mathematics (STEM) and the design process. Major topics include electrical circuits, computer-aided design, woodworking, robotics, computer programing, and alternative energy. The goal of design lab is to use STEM concepts to solve problems. The class meets every day Monday through Friday for about 2 hours and 15 minutes. In order to keep up with graduation requirments, each student will also choose an online math, science or career exploration course. We currently offer class during Session 1 (6:55 - 9:10 am) or Session 3 (12 - 2:15 pm).
Design Lab students tackle projects using design thinking. We partner with instructors right here at KCTC and industry professionals and to provide you the resources and tools you need to successfully solve problems and accomplish our class goals. By the end of the course, you will have had a wide range of experiences and opportunities which help to shape your future college and career choices.
20-21 Enrollment Now Open
Please complete our online enrollment form at bit.ly/designlabapp
In order to enroll, students must meet all of the following requirements:
Design Lab is a 10th-grade only class; you must be in 10th grade to attend.
Earned mathematics credit equivalent to at least Algebra 1
Complete the online enrollment form and submit a signed copy to your high school counselor.
Enrollment Recommendations
There are six (6) essay questions on the enrollment form. It is highly recommended that you complete these in a word-processing document BEFORE beginning the form so you can complete it in one sitting. The enrollment form cannot save your progress.
You will also need to have e-mail and phone numbers for your parent/guardian and high school counselor.
Essay Questions
• Why are you interested in taking this course?
• Describe something you have created, designed, or built.
• Describe a time when you solved a difficult problem.
• Describe your experiences using technology to learn.
• After watching the video, how will you contribute to Design Lab?
• Please share anything else about yourself or your interests.
Enrollment Process
Once you complete the online enrollment form, a copy of your responses will automatically be sent to the e-mail addresses you provide. Please print and sign the enrollment form and have a parent/guardian sign it.
Then, bring it to your high school counselor.* Your counselor will review your form and submit it to Kent Career Tech Center. Once KCTC gets your form, you will receive a confirmation e-mail stating your enrollment form was received and is complete.
We will continue to accept enrollment forms until the class fills or the start of the school year.

* If you are a home school student or do not attend a high school, you will need to make an appointment with the KCTC registrar to complete a separate Home School Enrollment form. Please call the school at 616 364-8421 to schedule an appointment.
If you have any questions, please contact the instructor, Joe Phillips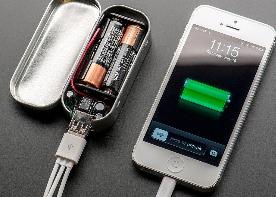 In a unit on circuits and electronics, students built a tiny phone charger.