Aviation Maintenance Technology
About Aviation Maintenance Technology
Immerse yourself in the operation of the busy Gerald R. Ford International Airport, where the thunder of jet engines and air-whipping helicopter blades become your daily soundtrack. Whether you're a senior taking the program for one year or a junior taking it for two, you'll explore real world careers ranging from aeronautical engineering and aviation maintenance, to pilot, air traffic controller and more.

Your classroom is our own 20,000 square-foot hangar complete with a variety of operational aircraft.  This is where students disassemble, inspect, reassemble and operation check a variety of components, plus learn how to start and operate a turbine engine, start and taxi single engine aircraft, and begin earning professional certifications.

Key Highlights


Learn aviation basics in our airport hangar with actual aircraft
Start and taxi a single-engine aircraft
Operate turbine engines, hydraulic systems and more
Prepare for national and international certifications
ENROLL NOW!
Aviation Maintenance is accepting new students for the 2020-2021 school year. Contact your high school guidance counselor for enrollment.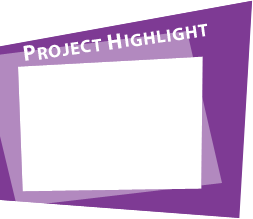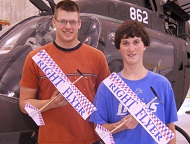 Donovan and Curran display their "Right Flyer" projects. These balsa and paper aircraft are a great platform for demonstrating aerodynamics, powerplants, ground service, and operation.