HSECA STUDENTS
Clinical Laboratory Sciences Program
The GVSU CLS seniors are back in action performing their final simulated laboratory experiences before graduation. a trip to "sim lab" has become an annual field trip for HSECA Diagnostic program students. Students from both programs have the opportunity to learn and share from each other.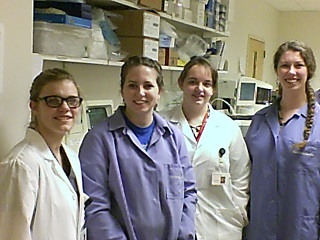 GVSU students are in the blue lab coats.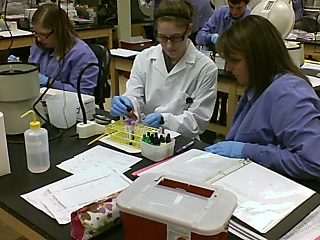 HSECA students learn how to perform tests.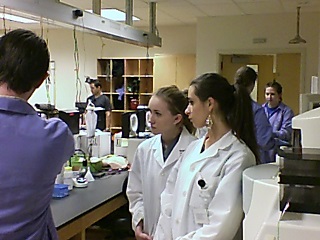 Diagnostic professionals use technology to perform assessments on patients or on samples taken from patients.