About Design Lab
Design Lab: STEM Career Exploration
Use your imagination and creativity to design solutions to real world problems in this hands-on, technology-charged program just for 10th grade students.
The class focuses on the relationship between science, technology, engineering, and mathematics (STEM) and the design process. Major topics include electrical circuits, computer aided design, woodworking, robotics, computer programing, and alternative energy. The goal of design lab is to use STEM concepts to solve problems. The class meets every day Monday through Friday for about 2 hours and 15 minutes.
Design Lab students tackle projects using design thinking. We partner with instructors right here at KCTC and industry professionals and to provide you the resources and tools you need to successfully solve problems and accomplish our class goals. By the end of the course, you will have had a wide range of experiences and opportunities which help to shape your future college and career choices.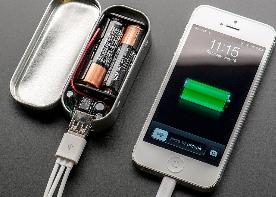 In a unit on circuits and electronics, students built a tiny phone charger.